THE INSIGNIA COLLECTION
Inspired by Hebrews 10:12-14, each unique piece in this collection symbolizes the singular, sacred act of the heavenly King, whose sacrifice on the cross bestowed a timeless covenant of hope and holiness upon humanity. The intricate design represents both a piercing anguish and an enduring atonement, intertwining with elegant craftsmanship to offer a piece of jewelry that's not only captivating in appearance but rich in spiritual sentiment.
At the core of this collection is a design inspired by the Crown that once graced the tender brow of the eternal King, Jesus. Each thorn in our exquisite pieces speaks of triumph amidst trials, with love's light guiding us through life's mazes. Our Insignia collection strives to capture the essence of endurance, the purity of passion, and the remembrance of a radiant promise.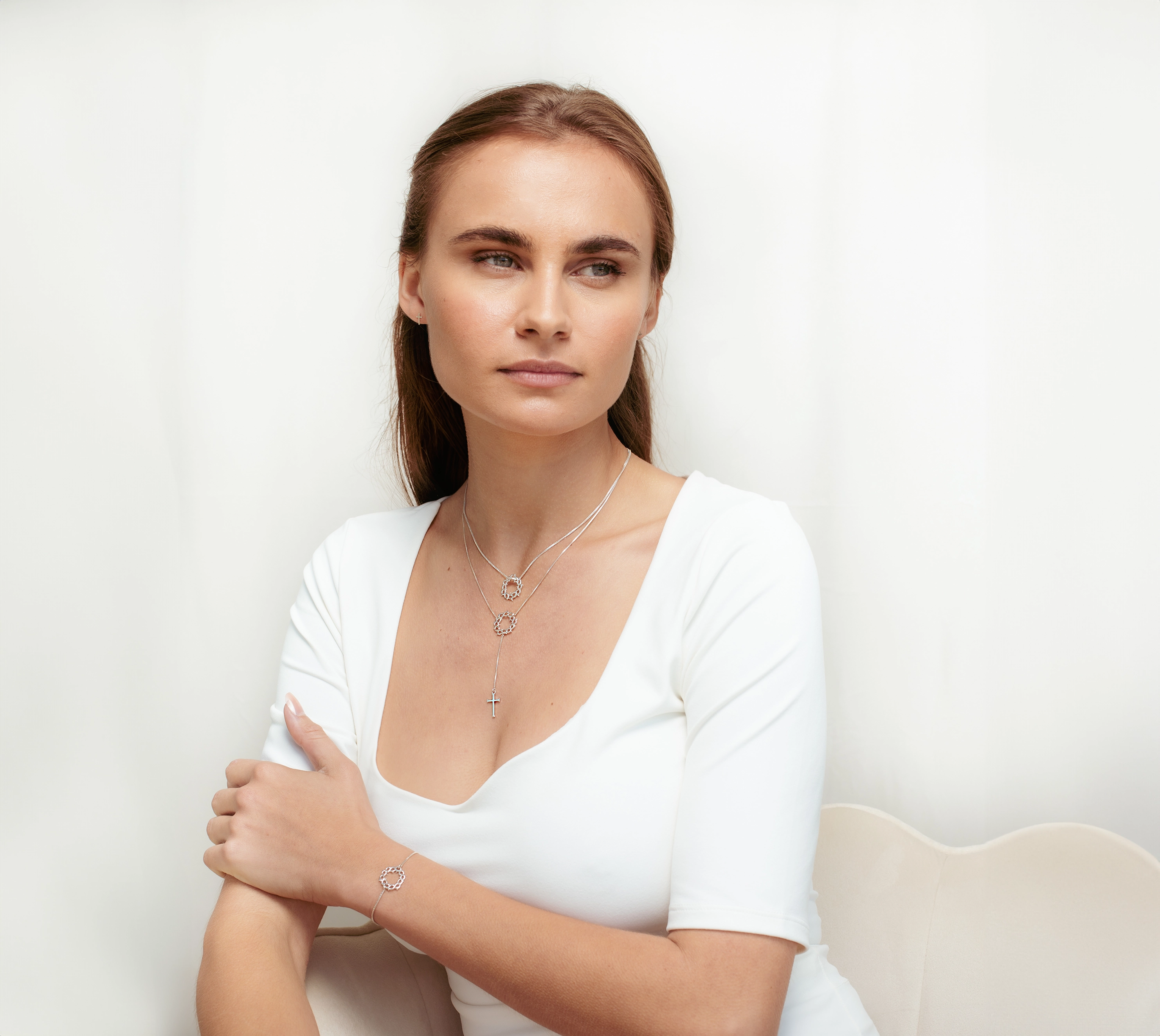 As you wear these delicate designs, we invite you to discover the divine amidst the daily grind, the sacred amidst the struggle, offering a gentle reminder of love's lasting legacy. With every shimmer of gold, may your heart tune into the heavenly melody resonating from the archives of history, within the heart of humanity, and amongst the hustle and bustle of the here and now.