THE CALVARY COLLECTION
Delve into the realms of love, hope, and redemption with our meticulously crafted Calvary Collection. This exquisite ensemble is not merely a display of fine craftsmanship, but a profound narrative forged into gleaming metals and sparkling stones. Inspired by the evocative tale of Calvary, each piece transcends the ordinary, offering a tangible touch of the divine. The collection invites you on a voyage beyond the mundane into a realm where love's indomitable spirit and hope's enduring glow find an artistic expression.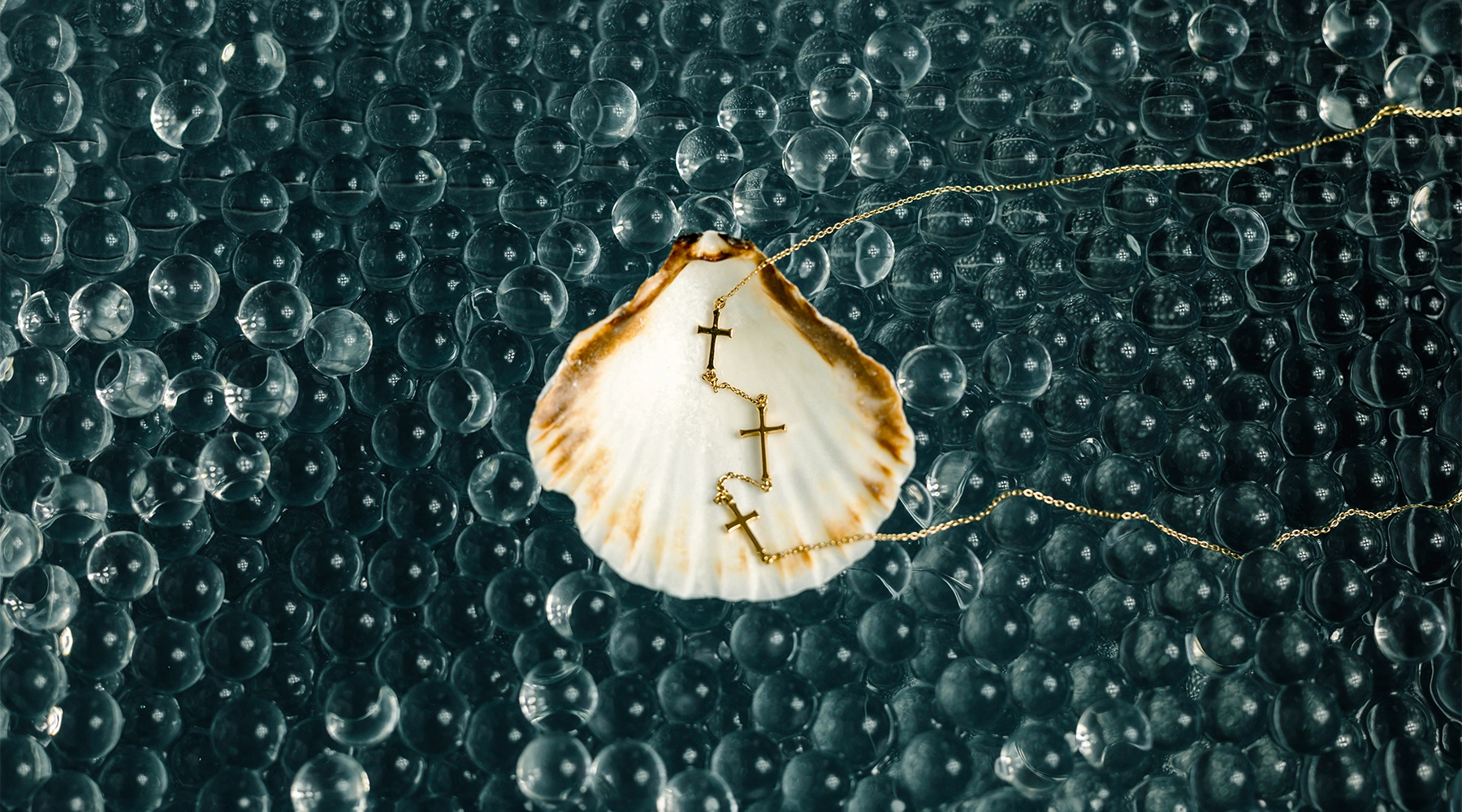 TRANSCENDANT GRACE
The gentle curves and solemn lines of each piece in the Calvary Collection tell a timeless story. They echo the boundless expanse of love, the persistent glow of hope, and the tender embrace of redemption that the Calvary narrative encapsulates so beautifully. As you wear these finely crafted adornments, feel the essence of love's undying promise, hope's gentle whisper, and redemption's tender call. Every design is a narrative of grace, transcending mere ornamentation into a realm exploring the deep meaning of the Cross.
TIMELESS DESIGN
 A soulful saga forged into timeless adornments, each piece waiting to become a part of your story. Experience a harmonious blend of craftsmanship and profound meaning as you explore this captivating collection. Let each piece be a personal testament to the boundless depths of love, the luminous trail of hope, and the cherished whisper of redemption on your journey through life.