Made-4-More
Throughout our careers, we've had the opportunity to work with leading brands that supported a variety of charities with their profits. We felt privileged to be part of those causes, and appreciated the awareness and connections that were made with customers through brand charity partnerships. This inspired us to run full steam ahead with Rizen's Made 4 Ministry Collection.
Rizen's Made 4 Ministry Collection has stylish and eye-catching pieces that are both comfortable and fashionable. Each design features a cast pendant inspired by the Rizen Fine Jewelry collection, which is then paired with naturally dyed cotton cords. Each piece in the M4M collection can be curated, mixed, and matched into layerable unique looks! The pendant accents are made from brass and plated in sterling silver, gold, and rose gold, with a lacquer finish that slows tarnishing. Like Rizen's fine jewelry designs, every piece in the Made 4 Ministry collection comes with a keepsake devotion, a scripture card to meditate on, and a prayer card to impart a personal supplication.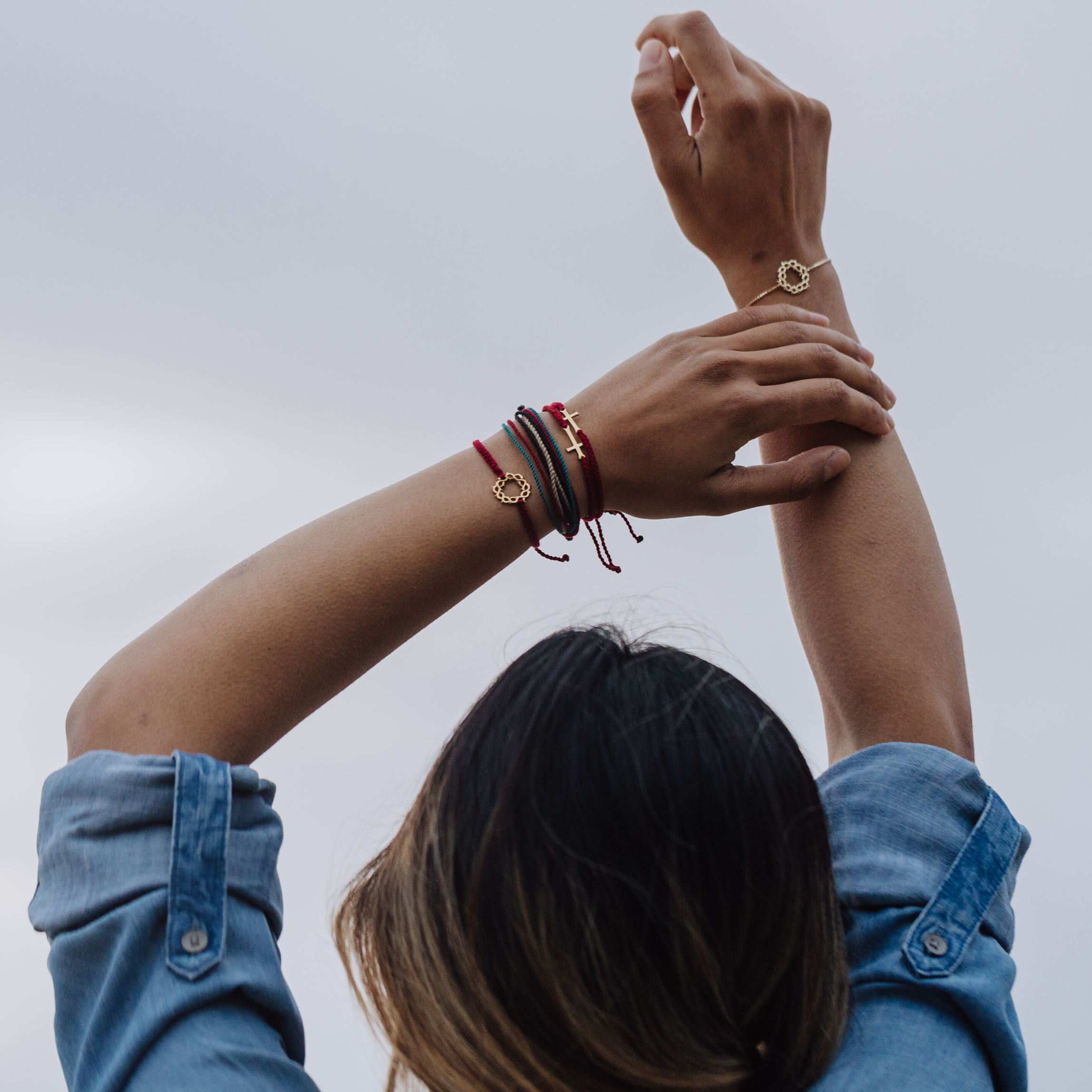 Our Made4Ministry collections are designed to support Christian ministries in our communities and abroad. Their work of spreading the gospel is irreplaceable as they plant the seed of eternity into the hearts and minds of those they serve. Help us to support ministry efforts, as together we can affect change in Jesus' name.
Since our launch we have partnered with two ministries, RiverBank Org. and currently Scarlett Hope of Las Vegas. 10% of your purchase goes directly back to our ministry partners. Together we can assist those who are called to public ministry and the mission field!
CHRISTIAN MINISTRIES YOU'VE HELPED US TO SUPPORT
Meeting Needs, Fulfilling Dreams
Sharing the hope and love of Jesus with women in the adult entertainment industry.