THE FIT FORMULA
The way a necklace chain fits and looks mostly depends on how it matches up with your neck size, your body shape, and what you are pairing it with.
For a more visual approach, do the following:
Cut a piece of string to the length of the necklace you are considering.
Tie the string around your neck, adjusting it to where you want the necklace to sit.
Check in the mirror to see how it looks with various necklines and outfits.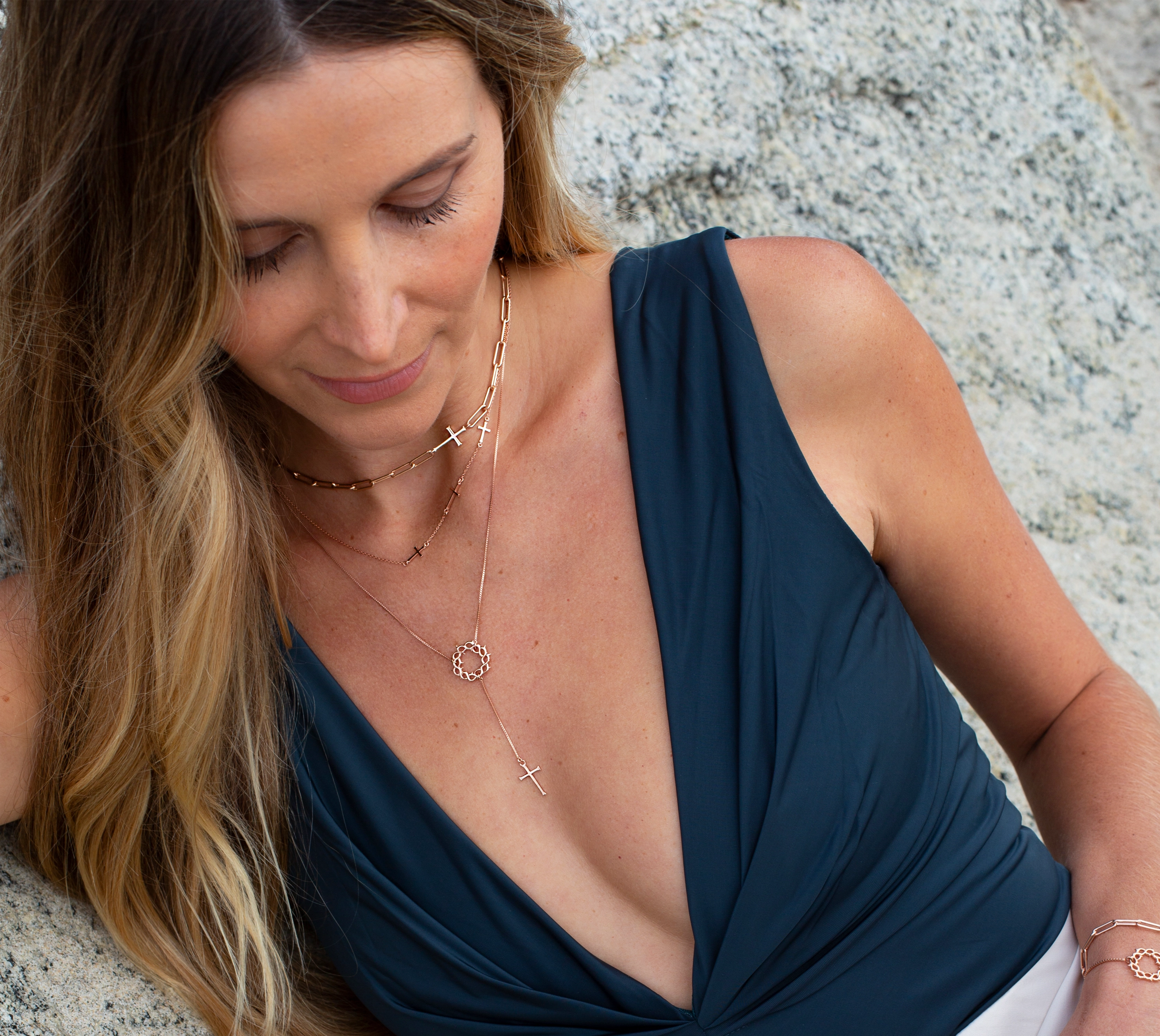 SAVVY STRANDS
Lots of our styles are designed with a slider that glides over the chain to fit you perfectly. To get the right look no matter which chain you have, follow the simple style guide below when choosing your ideal necklace and chain length.
Collar (12-14 inches): Sits snugly around the neck.
Choker (14-16 inches): Sits at the base of the neck.
Princess (17-19 inches): The most common length, it hangs over the collarbones.
Matinee (20-24 inches): Falls between the collarbone and the bust.
Opera (28-36 inches): Hangs over the bust and can be looped for a shorter, double-strand look.